This post has the greatest potential to be a little scattered, so here is where good old bullet points come in handy. I mean it'll still be about Medellin, but I'm just not clever enough to connect bags of milk to drying racks. See? Your brow raised or they crinkled and formed a wrinkle, so let's get into it.
The Food – So far, I've been pretty much starving.  I have more fruit and veggies (cucumbers) in my teeny fridge than when I was on a juice fast.  I heard before I came here that the food wasn't anything to write home about and yet here I am…writing home about it. There are a lot of carbs and fried foods in these parks, which I can't get down with, that is unless it's being delivered via Dominos or The Wing Spot.  At home, neither of those were on speed dial, but here they are.  They're familiar and tasty and easy. I did have a Dominos debacle when I ordered bacon and got ham instead.  Anyway, I maybe a slow eater, but a picky one I am not.  It's just that I haven't had many meals yet that have impressed me. Oh, it's really important to add that it's nice and refreshing to drink tap water. It is safe, convenient, and saves money.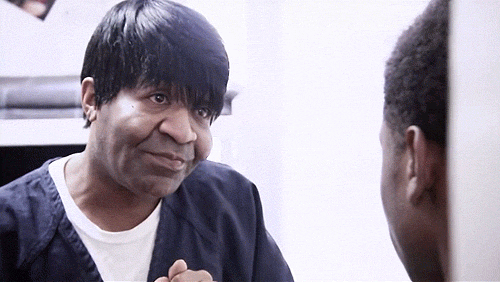 Waiting For Me at The Door – There are two companies called Domicilos and Rappi and they deliver stuff from canned things to cock rings, from pet foods to booze. I'm not playing, y'all. During my first week, I scrolled in awe. Legit, there's no excuse for not practicing safe sex. They got you covered (PUN) and they come quickly (TWSS). One day I ordered a burger and fries. I went to the front gate, paid the guy in pesos, and walked back to my place.  I felt something cold in the bag, but figured it was the free soda they give. Salivating, I rushed to bust it open only to find this – a bag of milk and cheese.
Needless to say, this was an epic fail. Somehow, I found the delivery guy and we swapped pesos for products. I never did get my burger though.
Wet Ones – If you come to visit for longer than a week or if you're moving here and think you may need to do laundry, don't expect to have a dryer in your place.  Even in swanky El Poblado where I live, it is very common to see linens and intimates hanging on an array of drying racks from terraces and balconies.  It took me TWO days to air dry some towels.  Granted, it rained one night and I basically started from scratch, but still.  I've gotten accustomed to it and now it's a breeze (PUN).
Uber, Uber, Uber, Uber, Uber Everywhere – Yep, they're here and I fucking love it.  It's my preference, because a) I know a lil something about my driver, and b) it's cheap. With the exception of one ride, which was $6, every other ride has been under $2.  FYI, there's a war between the local taxi and Uber drivers. I learned this quickly.  For starters, you have to ride in the front seat as to not give the appearance of the driver being employed by Uber.  Too, there are no Uber signs in the windows or anywhere in the car.  I've taken a local taxi a few times, because it was just easier and they're lined up outside of the supermarkets.  They are, however, more expensive and in my early days (teehee), I realized I was getting gringo gipped.  I hadn't learned my peso denominations just yet and they took full advantage.  "You live and learn," they say.
Supermarkets – Speaking of them, there's one called Exito.  It's HUGE and like a mashup of Target and Walmart and Costco and a grocery store.  My friend who vacationed in Medellin for a month told me that he avoided the supermarkets, because his Spanish is suspect and it was overwhelming.  To quote him, "I just wanna get in and get the fuck outta there." I know what he's saying and here's why what I'M saying will be in all caps. THEY HAVE EMPLOYEES STATIONED IN EVERY SINGLE AISLE AND THEY ALL HAVE SOMETHING TO SAY OR SELL OR FOR YOU TO SEE. Thing is, I have a ton of questions, but in English.  I'm constantly saying "No gracias, lo siento." (No thank you, I'm sorry.) It is quite the experience and I've left with bagfuls and a headache.
Spring Fling – Here's my last thing.  Before I moved here, I researched the weather. It is beautiful and consistent, thus its nickname of the City of Eternal Spring.  However, if you relied on weather apps, you'd be discouraged and maybe not even come.  Every single day there's a cloud and or rain or bolt in the forecast and that couldn't be further from the damn truth.  I don't know where their radars are, because I've been here for two to three weeks and it's rained two or three times. I'm not including baby sprinkles that disappear as soon as they appear.  It's common to see doors and windows open and most don't have screens.  The bug to human ratio is one I can handle with ease.  The sun has shone pretty much every day and the temperatures are warm and mild.  It's hot enough to take a dip in the pool, but cool enough that it's not a requirement for comfort, if that makes sense. It's perfect, is what I'm trying to say and truly lives up to its name.